E-Commerce Website Design And Development Company
Krisu Techkul is an E-commerce design and development company. We offer complete project-solutions for the E-Commerce solutions along with customized designs. Our solutions support your online business and build up a custom fitted internet showcase procedure that works best for you. In this quick-paced and consistently changing web-world, there is no single arrangement of standards that work for all. So we provide business oriented and specific website solutions for all types of businesses.
Over the last few years, the ecommerce industry grew exponentially. Technical advancements coupled with the inclination towards the world wide web created a whole new pathway where people can shop for almost everything from the comfort of their home. And, as a result, in the last few years the competition in the ecommerce industry scaled whole new levels. In this cutting-edge competition, we at Techkul, are here to help you stay ahead of your counterparts with our best ecommerce development services.
We Are The E-Commerce Development experts
We, at Techkul, understands that each business is unique in itself and offers e-commerce services that best fits your needs, be it a start-up, an enterprise, or fortune 100 company. Our ecommerce development solutions are tailored to match the exact and most specific business requirements of our clients. To cater to this extensive demand of ecommerce website, we work on a full set of e-commerce platforms (like shopify, magento, prestashop, woocommerce, etc) and continues to create rich and powerful online stores for many industries such as apparels, retail, travel, real estate, healthcare, financial services, and many more.

If you are looking for the technology or platform for your e-commerce store which is easy to handle and operates then Shopify is the best option with less budget. It provides maximum free Shopify App which helps the owner to fulfill his /her requirement. The dashboard of the Shopify store is very simple and easy to use.

Magento is the best option to build any e-commerce store for the company which has users all over the world. It has a superb feature, support, and security. It supports the multilingual and multicurrency features. 1000+ products can be uploaded and run on the store without any issue. It is quite expensive but much better and secure than Shopify and WordPress.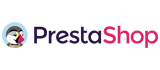 When it comes to Prestashop there are various numbers of templates available which clients can choose according to their requirements. It has a user-friendly interface with fast search options. it is compatible with every device and available in 40 languages and the best part of this platform is that it is budget-friendly.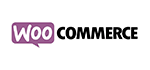 WordPress is the best and easy platform to build any type of website. It is very popular among the non-techy clients. In WordPress, clients get complete freedom to add /edit or delete anything from backend easily. We have delivered numbers of a project using WordPress/ woo-commerce platform.
OUR E-COMMERCE Development SERVICES – WHAT WE OFFER
At Techkul, we offer end-to-end e-commerce website services that caters to each of your business requirements.
Custom E-Commerce Website Design
We understand your business needs and develop an appealing and engaging website design that offers a seamless experience to your visitors.
E-Commerce Store Customization
We, at Techkul, offer reliable ecommerce web development services and customized solutions, most suitable for your business.
Shopping Cart Development
Techkul delivers shopping cart development services that drive conversions and revenues for your business.
E-Commerce Marketplace Development
We cater to the ever-changing needs of businesses running on multi-vendor selling models with our reliable e-commerce marketplace development services.
Plugin and Module Development
We create plugins and modules that accessories your e-commerce store with enhanced features and functionalities.
Responsive Website Development
Avail our responsive website development services to deliver a smooth experience to all your users, no matter what device they are on.
E-Commerce App Development
At Techkul, we help you create your very own e-commerce app that work wonders for your business.
Payment Gateway Integration
Facilitate your customers with simple, secure and multiple online payment methods with our seamless Payment Gateway Integration services.
Our maintenance and support services are here to keep your business up and running, meanwhile offering a seamless shopping experience to your visitors.
HOW OUR E-COMMERCE DEVELOPMENTS SERVICES BENEFITS YOUR BUSINEsS?
We focus on an intuitive user interface that navigates customers easily throughout the entire website.
We help you choose the most appropriate solution that adds value to your business.
Techkul helps you to promote your brand online across a variety of social media platforms.
Shopping Experience Tools
We help your website offer a great shopping experience to your customers with easy add to cart, wishlist, simplified checkout, and multiple payment options.
We help you share your products online on Facebook, Instagram, Twitter etc., and reach out to your potential customers throughout the world.
Techkul creates SEO optimized websites that loads easily, keep up with the guidelines of various search engines, and help you reach out to a wider customer base.
Why Choose Us Techkul as Your E-Commerce solutions Partner?
• We offer scalable, innovative, and interactive e-commerce solutions
• Hundreds of successful e-commerce stores created every month
• Tailor-made customer-centric solutions for your business
• We adhere to the best practices and guarantee timely delivery
• Best-in-class maintenance and support services to take care of your online store even on the go
• Cost-effective solutions that fits into your budget
• Flexible engagement models i.e., hourly, part-time, or full-time basis.